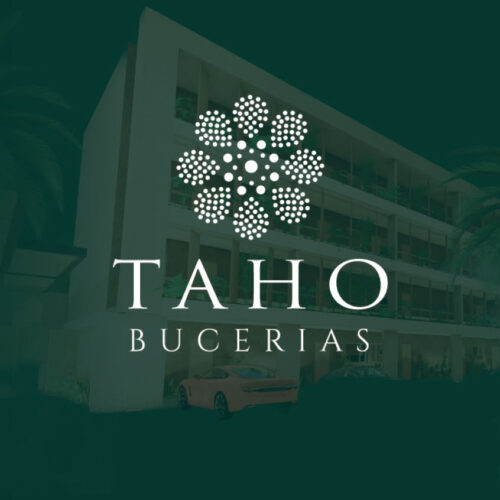 Taho Bucerias
Bucerias
Life in harmony with nature
In the heart of Riviera Nayarita, nestled where the Sierra
Madre Occidental converges with the Pacific Ocean, lies Bucerias.
A beautiful charming coastal town rich in tradition and
Mexican culture. A place to have the essence of cultural
wealth in harmony with the natural beauty of the bay.

Tower of 28 apartments, distributed in 4 levels with 5
prototypes with a privileged location. A development
with a sophisticated design, thought to provide the
greatest comfort and harmony to those who inhabit it.
It has different amenities such as:
Parking area, a laundry room, elevator, a swimming pool,
sports bar, a space to relax with fire pits and a lounge
área, surveillance 24/7.
Located just 5min from the sea
1 or 2 bedrooms units
Prices Starting at $2,820,00 MXN - $4,737,000 MXN (Approx. $165,000 USD - $278,000 USD).
Taho Bucerias